Interdisciplinary science solutions for food, water, climate and ecosystems Sustainable Development Goals
SDGs Symposium 2021SDGs perspectives from Japan, voices from panelists
2021.03.26
Online (Zoom Webinar)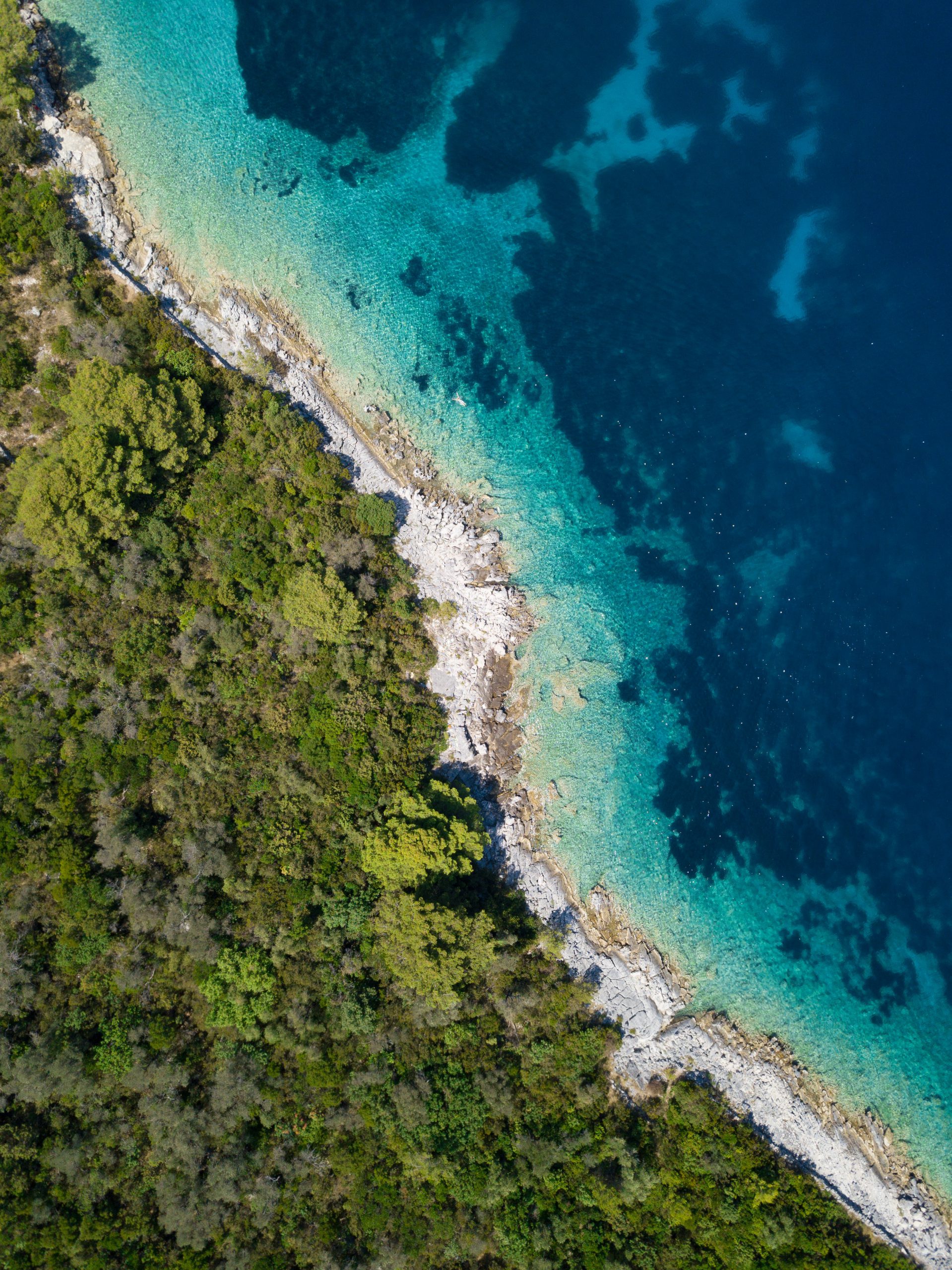 16:30 -16:35

Opening remarks

Makoto Gonokami (President, The University of Tokyo)

16:35 -16:55

How researchers, their institutions and their publishers can boost their impacts on major societal challenges

Philip Campbell (Editor in Chief, Springer Nature)

16:55 -17:15

Data and curiosity driven earth system science for the SDGs

Taikan Oki (Special Advisor to the President, and Professor at Graduate School of Engineering, The University of TokyoSenior Vice-Reactor, United Nations University, JapanAssistant Secretary-General, United Nations)

17:15 -17:20

17:20 -17:50

Presentation

Hiroyasu Hasumi (Professor, Atmosphere and Ocean Research Institute, The University of Tokyo)
"Linking of ocean science and SDGs through numerical simulations"

Alexandros Gasparatos (Associate Professor, Institute for Future Initiatives, The University of Tokyo)
"Unraveling the sustainability trade-offs of commercial agriculture in Sub-Saharan Africa in the context of the Sustainable Development Goals"

Tomoko Hasegawa (Associate Professor, College of Science and Engineering, Ritsumeikan University)
"How do we reconcile a long-term climate goal and sustainable development?"

17:50 -18:50

Panel Discussion

【Speaker】
Taikan Oki (Special Advisor to the President, and Professor at Graduate School of Engineering, The University of TokyoSenior Vice-Reactor, United Nations University, JapanAssistant Secretary-General, United Nations)

Hiroyasu Hasumi (Professor, Atmosphere and Ocean Research Institute, The University of Tokyo)

Alexandros Gasparatos (Associate Professor, Institute for Future Initiatives, The University of Tokyo)

Tomoko Hasegawa (Associate Professor, College of Science and Engineering, Ritsumeikan University)

Philip Campbell (Editor in Chief, Springer Nature)

【Moderator】
Hiroko Kuniya (Journalist)

18:50 -19:00

Closing

Antoine Bouquet (Managing Director, Springer Nature)
Speaker Information (Listed by order of presentation)
Makoto Gonokami

President, The University of Tokyo

Makoto Gonokami is the President of The University of Tokyo. He received his BSc (Faculty of Science), MSc (Graduate School of Science) and PhD (Graduate School of Science) all at The University of Tokyo. His research has specialized in optical quantum physics. He has held many appointments within The University of Tokyo, including Professor at the Graduate School of Engineering (1998), Professor at the Graduate School of Science (2010), Vice President, (2012), Dean of the Graduate School of Science (2014), and President (from April 2015).

He has been a member in many committees including Council for Science and Technology and the Intellectual Property Strategy Headquarters. Books in Japanese include "Driving Innovation in Society: The University of Tokyo's Vision 2020" (University of Tokyo Press) and "Map of the Future University: Creating a Knowledge-Intensive Society" (Chikuma Shinsho).

Philip Campbell

Editor in Chief, Springer Nature

BSc in Aeronautical Engineering; MSc in Astrophysics; PhD and postdoctoral research in Upper Atmospheric Physics. Former: Physical Sciences Editor, Nature; Founding Editor, Physics World. 1995-2018 Editor-in-Chief, Nature and Nature Publishing Group, since 2018 Editor-in-Chief of Springer Nature. Has worked with UK government, the EU and the US National Institutes of Health on science and its impacts in society.

Taikan Oki

Special Advisor to the President, and Professor at Graduate School of Engineering, The University of TokyoSenior Vice-Rector, United Nations University, Japan Assistant Secretary-General, United Nations

Taikan Oki is Special Advisor to the President and Professor at the Graduate School of Engineering, The University of Tokyo. He is also the Senior Vice-Rector of the United Nations University and Assistant Secretary-General of the United Nations. His research specializes in global hydrology, climate change and the sustainability of world water resources, including virtual water trade and water footprints. He was one of the Coordinating Lead Authors for the chapter "Freshwater Resources" of the Fifth Assessment Report of the Intergovernmental Panel on Climate Change.

He obtained his BEng and PhD degrees at the University of Tokyo, along with qualification as a weather forecaster. He became a Professor at the University of Tokyo in 2006, and a full member of The Club of Rome and a full member of the Science Council of Japan since October 2020. He is the recipient of many awards, including the Biwako Prize for Ecology (2011), and the Japan Academy Medal (2008). He is the first Japanese Fellow of the American Geophysical Union (AGU) in its Hydrology Section (2014).

Hiroyasu Hasumi

Professor, Atmosphere and Ocean Research Institute, The University of Tokyo

Hiroyasu Hasumi studies the climate and its change, primarily from the viewpoint of physical oceanography. He develops and applies numerical models of the ocean, specializing in global scale oceanic deep circulation and associated polar ocean processes. He has also engaged in future projections of the climate since the IPCC 4th Assessment Report, and has investigated possible changes in the ocean and the climate over the Pacific region. In recent years, he has been leading research teams in national research projects focusing on climate change on the Arctic environment. He has also been conducting precise simulations of the seas around Japan, and intends to apply these findings to explore how the oceanic environment is influenced by land-based human activities through riverine discharges of dissolved and suspended matter.

Alexandros Gasparatos

Associate Professor, Institute for Future Initiatives, The University of Tokyo

Alexandros Gasparatos is Associate Professor at The Institute of Future Initiatives (IFI) at the University of Tokyo. As an ecological economist he is interested in the development, refinement and application of sustainability assessment and ecosystem services valuation tools. He has applied such tools in different topics such as food security, energy policy, green economy, and urban sustainability in many developing countries of Africa and Asia. Before joining IFI he conducted postdoctoral research at the University of Oxford and the United Nations University. He is an Editor for Sustainability Science, People and Nature, and Frontiers in Sustainable Food Systems and has served as a Coordinating Lead Author (CLA) for the Asia-Pacific Assessment Report of the Intergovernmental Science-Policy Platform on Biodiversity and Ecosystem Services (IPBES).

Tomoko Hasegawa

Associate Professor, College of Science and Engineering, Ritsumeikan University

Tomoko Hasegawa is an Associate Professor at Ritsumeikan University's College of Science and Engineering, having joined it in April 2019. Her main research focuses on food- and land-related topics in global integrated assessment modeling, including food system, land use change and dynamics, greenhouse gases emissions, climate mitigation options, climate impacts and adaptation for agriculture and food security. Her research attempts to inform global and national environmental policy on emission reduction targets and mitigation options in the agricultural and land use sectors. She is involved in the development and application of the integrated assessment model AIM (Asian-Pacific Integrated Model). Through its application she has been involved in many international projects and interdisciplinary activities related to the above-mentioned topics. She has been selected as a highly cited researcher 2019 and a Lead Author of the Sixth Assessment Report of the Intergovernmental Panel on Climate Change.
B.A. in International Relations and Economics Brown University
1989-1993 Anchor for Nightly News, NHK (Japan Broadcasting Corporation)Satellite TV Channel
1993-2016 Host of Close-Up Gendai, a daily current affairs program on NHK-TV General Service. Anchored many Special programs on NHK-TV
Independent Journalist, focusing on coverage of the Sustainable Development Goals.
Member of the Board of Trustees to the Tokyo University of the Arts
Project Professor at Keio University Graduate School of Media and Governance
FAO National Goodwill Ambassador for Japan
Board Member, Renewable Energy Institute
Awarded 'Broadcasting Women Award' (1998), the 50th Kan KIKUCHI Award (2002), The Japan National Press Club Award (2011), and the Galaxy Award Special Prize (2016).