Japanese – German – French Conference : AI for SDGs – How Can AI Help Solve Environmental Challenges?
Date:

2019.10.24(Thu.)

Time:

10:00-18:15

Venue:

German Cultural Centre (OAG Haus), 7-5-56 Akasaka, Minato-ku, Tokyo 107-0052


Organizer:

German Centre for Research and Innovation Tokyo (DWIH Tokyo)

Co-organizer:

French Embassy to Japan; Japan Science and Technology Agency (JST)

Patronage:

Federal Republic of Germany Foreign Office; Federal Ministry of Education and Research

Supported by:

Japan Society for the Promotion of Science (JSPS); Institute for Future Initiatives, The University of Tokyo

Language:

English (Japanese interpretation available)

Registration:

*Please registrer through the website of DWIH Tokyo.

*Participation is free of charge, but registration is required until October 10, 2019. If maximum capacity is reached before, registration will be closed.

Remarks:

For the latest information and the details, please refer to the website of DWIH Tokyo.
Abstract
As global temperatures continue to rise, and as we witness the impact of climate change on water availability, weather patterns, and natural disasters, discussions about what can be done continue to heat up as well. And as computers get smarter, scientists, policymakers and business people look at new ways to enlist their help in environmental protection. This is why discussions on how Artificial Intelligence (AI) systems can help to deal with climate change, to develop sustainable cities and to provide clean affordable energy are steadily intensifying.
Reflecting the fact that environmental issues affect the entire globe, the United Nations Sustainable Development Goals (SDGs), adopted in 2015 and setting global targets for 2030, also include goals relating to environmental challenges. Five of the 17 SDGs call directly on humanity to actively prevent environmental degradation: providing clean and affordable energy (7), developing sustainable cities (11), combating climate change (13), using ocean and marine resources wisely (14), sustainably managing forests (15).
During the trilateral DWIH conference on October 24th – the United Nations Day – speakers from Germany, Japan and France will gather in Tokyo to share insights into the potential of AI to combat environmental challenges. Their topics range from sustainable land use and smart agriculture to smart cities and transport systems. The event is open to the public and targets experts from science, industry and policy-making backgrounds.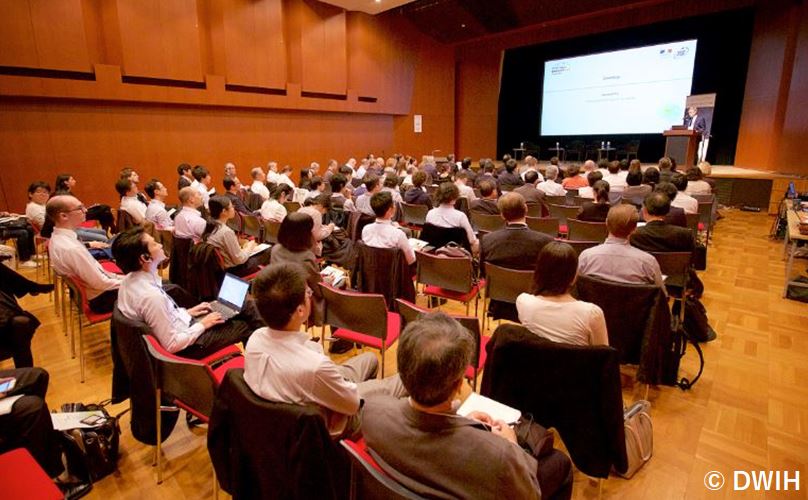 On October 24, 2019, "AI for SDGs––How Can AI Help Solve Environmental Challenges? Japanese-German-French Conference" was held at the German Cultural Centre in Tokyo. Artificial intelligence (AI) and big data are being used to simulate and predict the impacts of climate change to solve serious environmental problems. However, decisions made by machines can also raise unexpected consequences and risks.
Prediction and decision-making using information technology are also advancing in individual fields such as agriculture and mobilities, therefore coordination with various stakeholders such as consumers, businesses, and policymakers is also necessary. In some cases, an individual is both a consumer and a business person, and each of us is a global citizen, when we consider our impact on the global environment.
In the conference, various discussions were held in four sessions. In Session 1, experts from Japan, Germany and France on AI and environmental policy introduced their national policies. The panel discussion reaffirmed that we are in a transition period, both environmentally and technically. Technology, people, and society interact. Also, the importance of involving young people in the discussion was pointed out.
Session 2 dealt with agriculture. Agriculture affects climate change, and climate change affects agriculture. Examples of "digital agriculture" utilizing information technology were introduced. Technologies including AI are very powerful tools, but technology alone would not fundamentally solve the problem of implementation––one has to find a way to transfer the technology to farmers who will use it purposefully.
Session 3 dealt with smart cities and smart homes. As the means of transportation and the buildings themselves become smarter and more convenient for our lives, we need to adjust to more complex issues, such as economic efficiency and personal information protection. While recognizing the risks, it is important to promote the introduction on a trial basis, such as by limiting location and use, and to cooperate with people from various fields.
Finally, in Session 4, technologies and research were introduced to measure and mitigate the impacts of climate change using AI. Cutting-edge research has identified issues, such as the quality and quantity of data used, as well as the interpretability and accuracy of systems and algorithms. AI is also used in networks with other technologies, and therefore, interdisciplinary collaboration is essential.
I would like to close with three important points that I have learned from the conference. First, AI is a very powerful tool, but we humans and society must set goals. AI should not be used alone, but should be used with an awareness of risks and benefits in interaction with other technologies and social systems.
Second, we shared the recognition that we are now in a transition phase, that includes global environmental issues and technological innovation. It is difficult to be in a society and environment that are constantly changing, but that is why it is important to challenge new developments. The lunch today used vegetables and fruits that could be eaten but were discarded because they do not fulfill certain standards of shape and size. It is easy to send a message about preventing food loss at a conference, but I think today's lunch was a wonderful opportunity to experience it.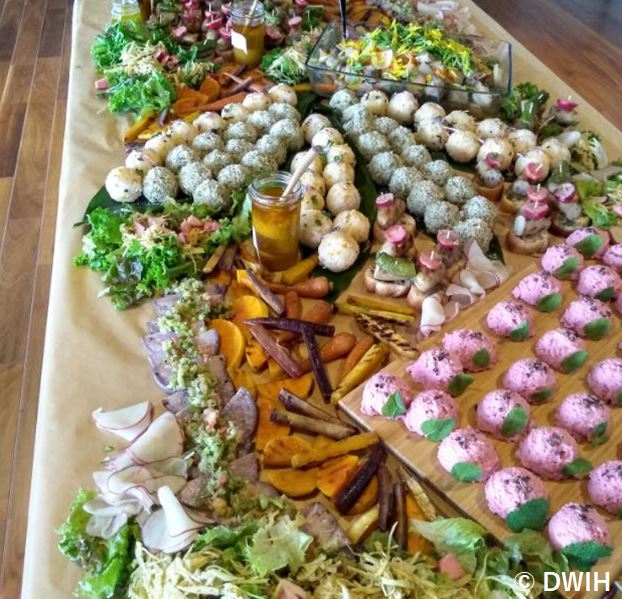 Finally, I want to emphasize the importance of collaboration. Cooperation with people in various fields, industries, and positions enables us to take on new challenges. The conference was held within a framework in which Japan, Germany, and France cooperate on research and issues in the AI field. The 1st Japanese-German-French Symposium was held in November 2018, and this conference is a part of the process. It will continue to focus on high performance computing and health and medical care this November and December. The second symposium will be held at the National Museum of Emerging Science and Innovation (Miraikan) on November 18–19, 2020. Let us continue our dialog!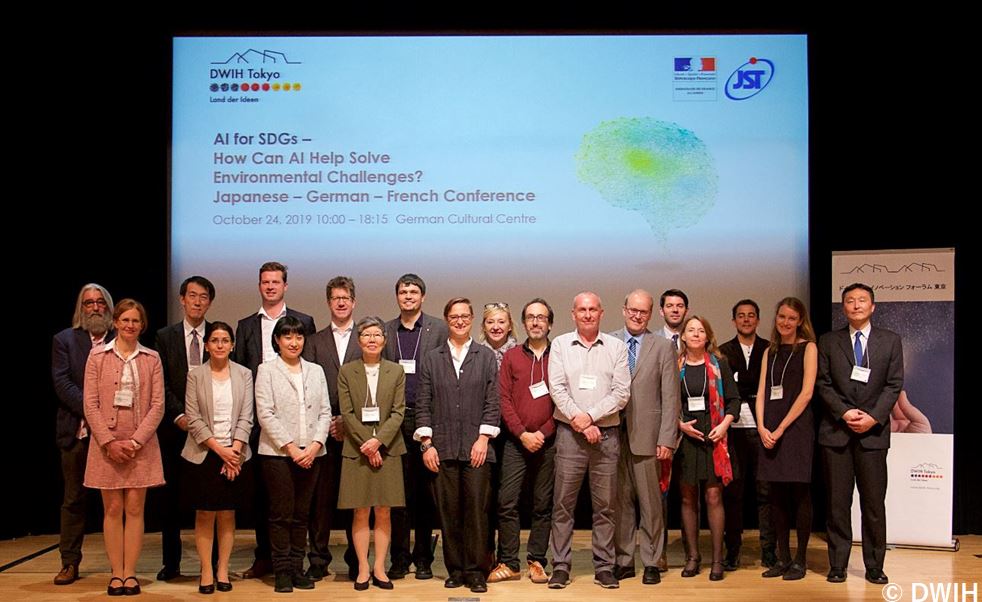 (* This report was written based on the concluding remarks by Arisa Ema, Institute for Future Initiatives, The University of Tokyo)