Japan SDG Action Forum held in Tokyo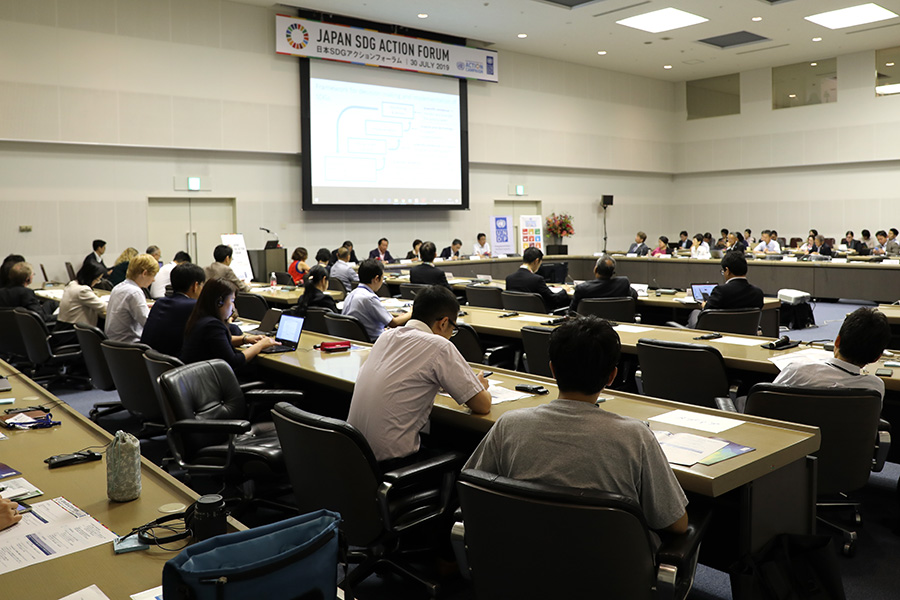 On 30 July, The special interagency UN SDG Action Campaign, together with UNDP, held the Japan SDG Action Forum highlighting SDG related activities in Japan with more than 150 participants. Speakers included Toshiko Abe, State Minister, Ministry of Foreign Affairs, Japan, and were invited from UN organizations, national and local governments, multilateral organisations, the private sector, youth groups, civil society, academia, and media bodies. The aim was to further encourage collaboration among those various sectors for promoting SDGs in Japan.
Fumiko Kasuga, Global Hub Director – Japan, Future Earth, presented in a session of Science, Technology, and Innovation. She first described negative feedback of globally critical climate change and its impacts on human society. She then framed the role of science in the decision making processes – understanding the current reality to help develop visions and targets and for implementation and monitoring. She also provided an example from a scenario analysis prepared by the Global Land Programme (Karl Heinz Erb et al, 2016), and suggested new business opportunities.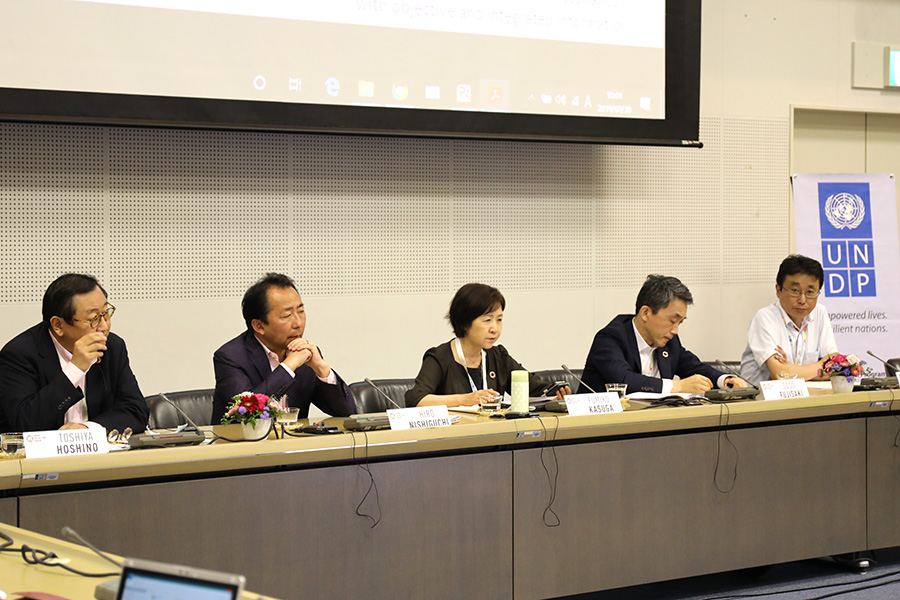 Further sessions were inspired by Ms. Misako Konno, UNDP Goodwill Ambassador, Paralympic athletes and many other stakeholders, and introduced ideas and ongoing projects on how to localize the SDGs for action, how to activate the next generation to become an SDG catalyst for youth-led activities, how to harness the Butterfly Effect Campaign and other innovative tools, approaches, and campaigns to ensure multi-stakeholder actions to implement Japan's SDG Action Plan.
At the same time, Kaoru Nemoto, Director, UNIC Japan, and Hiroko Kuniya, journalist, reminded the participants of environmental change and societal challenges we are facing and called for action to address those urgent issues. This Forum is expected to foster further collaboration among the Japanese and international SDG actors and to create a real step-change in SDG Action.