【COVID-19 Information】Recommendation by members of the Sustainable Development Goals (SDGs) Roundtable Conference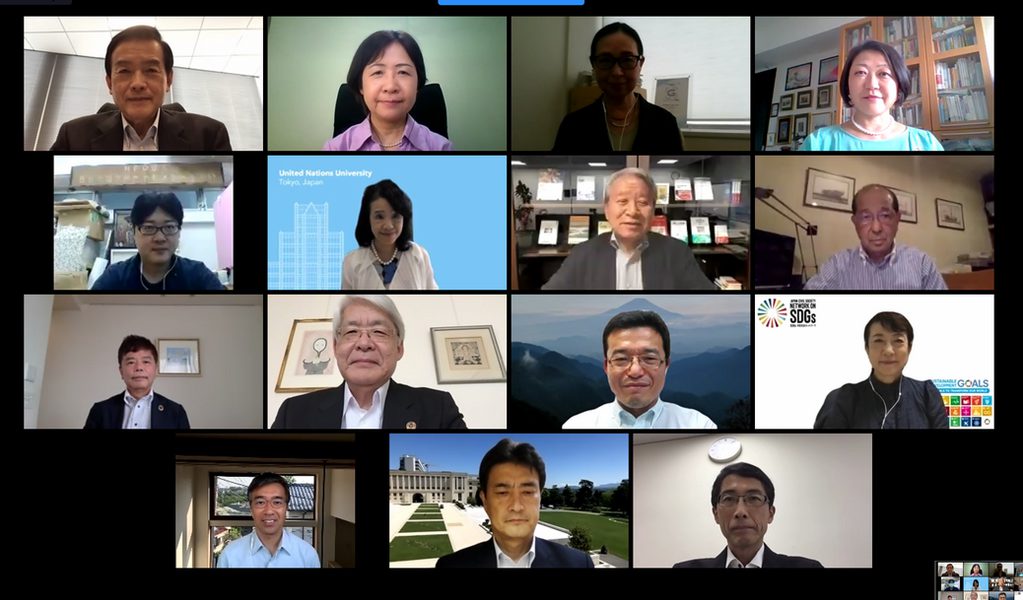 At the tenth SDGs Promotion Roundtable Conference that was held on 30 July 2020, the "Recommendation by members of the SDGs Promotion Roundtable Conference to Overcome the COVID-19 Crisis and Create a Sustainable Society through SDGs" was submitted to the SDGs Promotion Headquarters Head (Prime Minister Shinzo Abe [at the time of submission]) by 14 members of the roundtable conference from diverse sectors of society.
Considering that the widespread infection of COVID-19 has hindered the achievement of SDGs, the statement included the following 3 points as a "Emergency Recommendations":
Following that it is the most important task to achieve a "better recovery", both for overcoming the COVID crisis and for decreasing the risk from additional natural disasters including climate change, use the SDGs as a guiding compass for COVID countermeasures, and hold a SDGs Promotion Headquarters meeting immediately.

Mainstream the SDGs in major policies for COVID action, set the SDGs as the basic principles, and conduct an inclusive dialogue with all stakeholders

Strengthen resilience in a "With COVID Society", and develop a national strategy that aims for a sustainable "After COVID Society" that has achieved the SDGs
 In addition, the recommendation calls for the development of a mid to long-term vision that connects COVID-19 measures and SDGs achievement as synergies through the following action points: strengthen governance for COVID measures that require public, transparent, and democratic processes, ensuring easy-to-understand information is shared with citizens and establishing policy evaluation that takes into consideration scientific evidence, strengthening resilience toward natural disasters including pandemics, overcoming the social inequalities such as the gender gap, providing education opportunities, strengthening support towards unemployed or low-income citizens, and responding to the climate crisis. 
Following the Recommendation, a detailed discussion was held with a government official from the SDGs Promotion Headquarters.